**1/2 out of ****
The problem at the core of "The Ides of March" is that George Clooney – serving as writer, director, and star – seems to believe that he's exposing truth and preaching to a whole new generation of politically active people. An avid Democrat himself; I'm surprisingly impressed by Clooney's ability to hold back on the Republican-bashing in his latest feature; whilst taking dead aim at the world of politics as a whole instead. "The Ides of March" is an anti-political movie about politics; rare, but unfortunately just a tad bit pretentious and unpolished to slide as unforgettable or insightful. If you're as passionate about the politics of America as Clooney clearly is; I encourage you to check this one out, and even if you're not particularly into politics, I'd still recommend it, but that's not to say that it completely satisfied me. It left me feeling cold and just a little bit disappointed.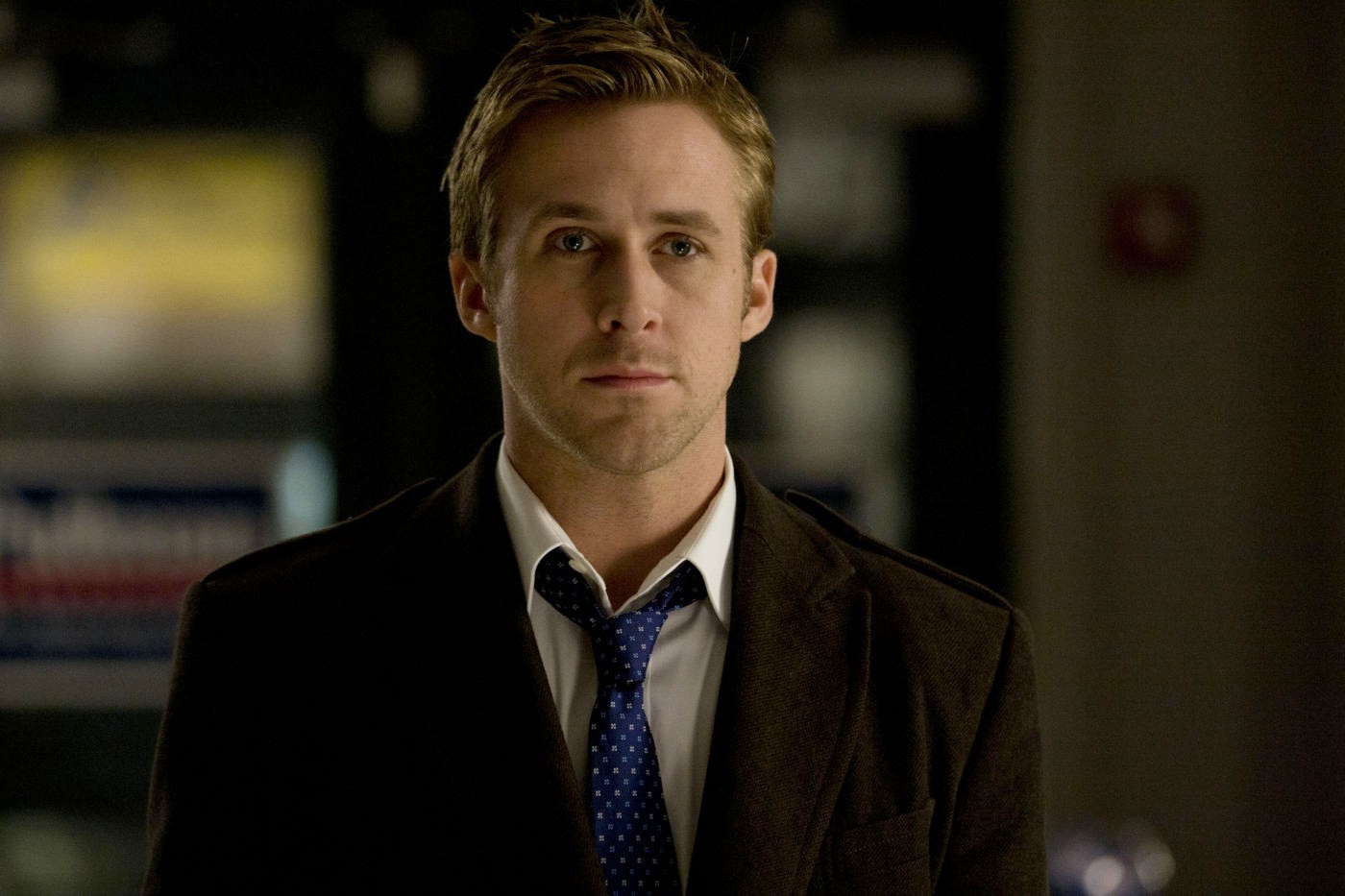 I'm not saying that it's bad. There's some good writing going on here just as there is some really good acting work present; but too often does the script try to be fresh, relevant, and highly intelligent. It's neither of the three; although in small doses, it reveals a deeper, darker, and shockingly clever side contrary to the uneven nature of the film as a whole. I'll admit this much: it's an entertaining political drama-thriller, although far from a great one; and just half a star off from being good. So I'll have you know that it comes pretty darn close.
But alas, not close enough. There are many characters in this complicated story; the main one being Stephen Meyers (Ryan Gosling), who is the assistant "deputy" campaign manager to Pennsylvania's Governor, Mike Morris (George Clooney). His mentor and potential competitor is superior campaign manager Paul Zara (Philip Seymour Hoffman). Together, they compete against Senator of Arkansas, Ted Pullman; whose own campaign manager is a man by the name of Tom Duffy (Paul Giamatti).
There are also a few women in the story. Take Ida (Marisa Tomei) for example; a New York Times reporter who is friends with Stephen and has been for a long time, often using him to get stories, just as he uses her to obtain specific information when times are hard for him in the work of political campaigning. There's also an attractive young secretary named Molly Stearns (Evan Rachel Wood) with whom Stephen strikes up a romantic relationship; which soon becomes a large – very large; increasingly large – problem for the character as well as his campaign.
But it would seem that the real problem in the context of the story is a scandal; that which involves a top-secret meeting held between Duffy and Stephen, in a restaurant. It was not supposed to happen; to meet with this man would mean betrayal. But regardless, Stephen showed up to the dinner date on time and as requested by Duffy; who proposed to his opposite that perhaps he should consider switching sides. He puts up a good argument, and it would seem that Stephen is having last minute thoughts, but ultimately, he declines.
But, as can be expected, he can't keep his big mouth shut, and so he tells Paul all about it. And guess what Paul does? He leaks the story. Of the rest of the story, the most I can say is that it all goes downhill from there; both literally and figuratively, whilst the film gets increasingly more tedious and pulse-pounding as it reaches its appropriately intense climax. It gets kind of hard to follow, and sometimes to the point where it just can't be called entertaining anymore, but one thing I know is this: you will not be bored regardless of personal thought.
The performances are what kept me watching Clooney's film. Gosling pulls off another absorbing role, P.S. Hoffman is cynical and almost terrorizing, Giamatti is spectacular as always, and Clooney isn't so bad himself, if not slightly under-used. But that's understandable; given his position in the project. "The Ides of March" has a lot of very effective and genuine moments of drama and suspense; and little bits of dialogue are brilliant and inspired as well. However, that couldn't make up for how I felt when watching the movie; just-plain alienated. I had learned nothing new; given that the hypothesis of the film is that politics are complicated and perhaps even dangerous. We've learned these things before; in school, from our parents, and from other films as well. "The Ides of March" just doesn't go about executing all its brilliant, provocative ideas in an equally as fascinating fashion. Clooney shows visual style as a director, the stars show the expected amount of skill in tackling their respective roles; but considering the talent involved (and that's a LOT of talent), it should have been better.