* out of ****
Direction is not the problem in first-timer Gary McKendry's "Killer Elite" (which has nothing to do with the Sam Peckinpah film of the same name). No, the trouble is ultimately, to the very core, with the writing. An action film intent on relying on narrative and characters instead of non-stop action set pieces; alas, the film has plenty of style in the action, but close to none in the scripting. The man who penned this train-wreck goes by the name of Matt Sherring. I have not done any research – and therefore do not know too much – in regards to the man, but from what I can gather just from watching his bastardization action movie screenplay unfold; he might not deserve the paycheck that his "work" was probably met with. In working with his director (McKendry), he has grossly miscalculated the excessively derivative ordeal that is "Killer Elite". I didn't know that an action movie could seem so hopelessly lost.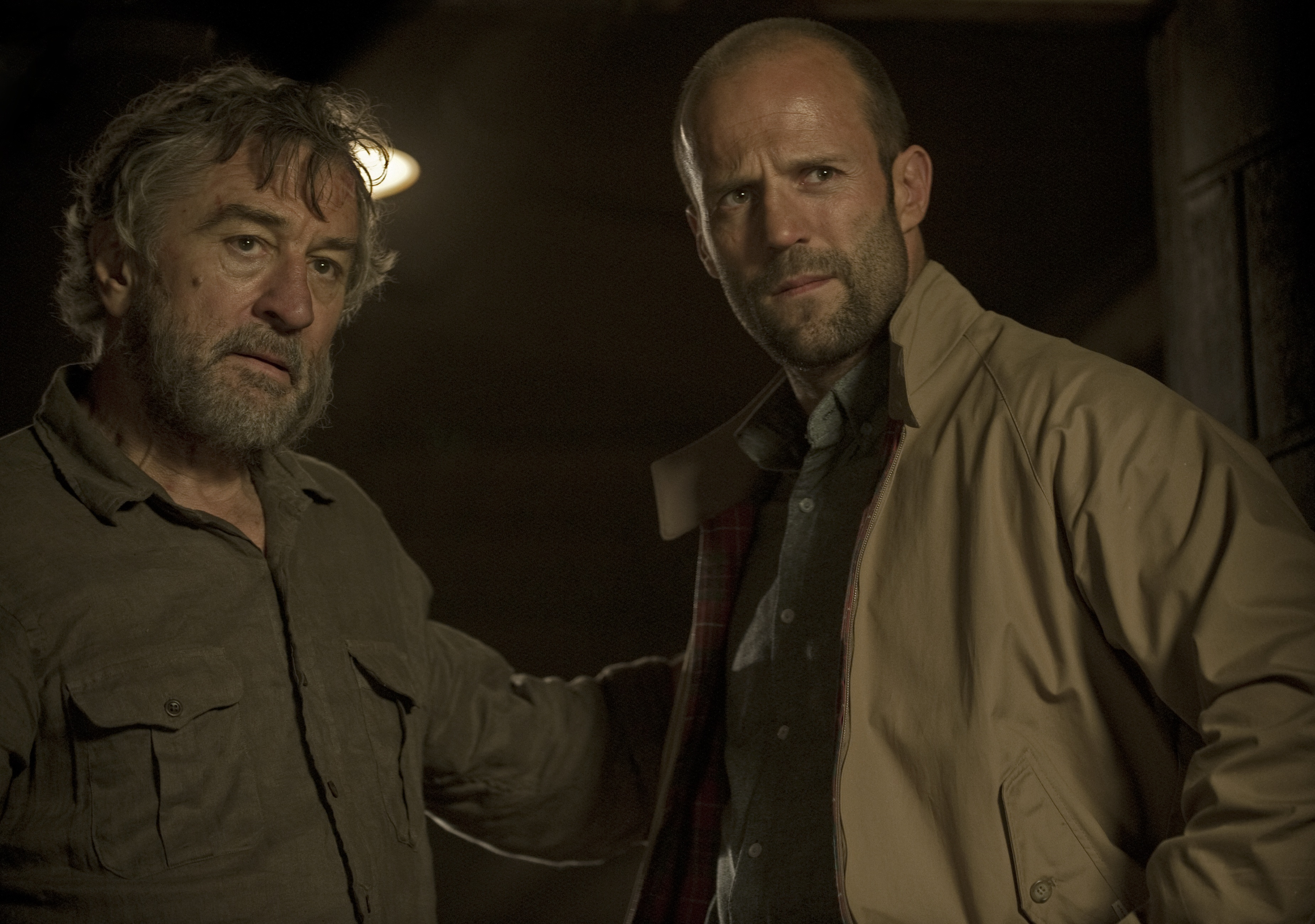 It's a personal belief of mine that any screenplay, no matter how bad or well it reads in actuality, can produce a film that is at least decent and watchable. Such is indeed the case with "Killer Elite". It concerns a duet of mercenaries, Danny Bryce and his older mentor Hunter, as one attempts to rescue the other – with the help of some smaller, but still equally as skilled fellow mercenaries – from the clutches of evil terrorists. Hunter is the one who has been captured by the organization. Their cause: he took a job for six million big ones but failed to follow through on it. They reach a deal with Danny; that if he can successfully kill a trio of (former) SAS agents. Clearly, the one organizing the kidnapping and the deal has a beef with these men; particularly for being the cause of the respective deaths of each of his three eldest sons.
Yes, there are little details to the deal that I have not mentioned; but what's the point? There's only really one other thing that you need to know about this movie when speaking of its plot: and this is the inclusion of one more key character, an ex-SAS agent named Spike Logan, who is assigned to track Danny and his boys, in an attempt to prevent the murders of his fellow agents, who are still on the job, whilst he is not. There: now you've got your movie. Essentially. Like I said, there are things that I have not mentioned, but you'll see that this is all in good reason.
Action movies often rely on the sole efforts of their stars. In this case, the main attractions are Jason Statham, Robert De Niro, and Clive Owen. You probably already know the roles that they embody; so I wouldn't be telling you anything new if I even made an attempt. Anyways, not to drift too far away from my point of bringing them up; I definitely would have bought into the story more than I actually did if the stars didn't lack so much on-screen chemistry. In all honesty, I was expecting some good moments in which these three famous actors graced the screen, sharing it, allowing us to get immersed in their struggle. It's made clear that the paths of these men shall be required to cross sooner or later; although I couldn't care less about whether it does or not. I could just barely make it to the end.
I have a lot of rage bottled up at the moment, and yes, it's all because of this damn movie. I'm a fan of action flicks that are fun, wild, violent, and bat-shit insane; but this – whatever it is – is neither of the four. You know what, I don't even know if one could call it anything; there's action, but it's hardly ever exciting (although the sequence that practically opens the film is pretty solid). Instead of providing the audience with some kick-ass, explosive entertainment; it hops borders and wastes our time with a plot that tries its hardest to border on the dramatic, the absurd, and the painfully dull. At that, all I'm left with is the simple question of why Clive Owen was required to have a mustache for his role. He appears more-so silly rather than likably off-kilter, although perhaps that's just me; I suppose the same could be said for my overall take on this lame, unbelievable, spectacularly un-engaging travesty. The general consensus seems to be more forgiving; all I know is that I'm not.